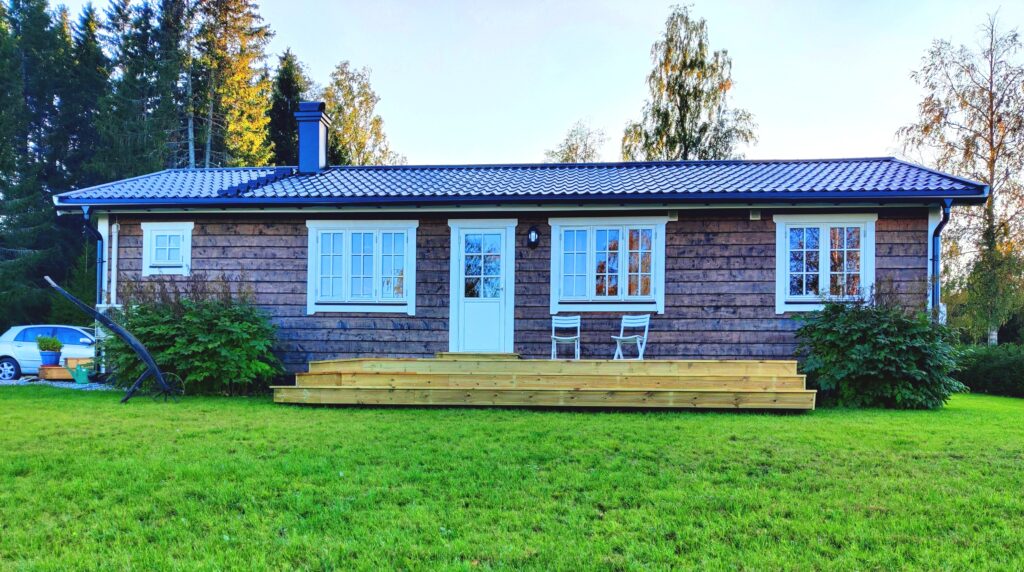 Welcome to stay in Pike & Perch Cabin with 50 meters to the water and access to it's own jetty. The cabin has modern standard and has the most things you could wish for. It's located by a Lake Storsjön in the municipality of Nordanstig and not far to the mountains and the sea coast. From the cabin it's 5 km to grocery store, restaurant, liquor store, ATM, gas station etc.
Most people who visit our area like our exciting nature and practice outdoor activities during the whole year. It's everything from berry picking to downhill skiing.
We ourselves practice mostly sport fishing and offer guided tours during summer and winter. In the area there is a water system with lakes and rivers that makes it possible for a varied fishing for pike, perch, zander, trout and grayling. Our rental boats are located at our jetty, at the marina in Bergsjö and on trailers so we can quickly and easily offer fishing in nearby waters.
The cabin is equipped with:
Air heat pump with cooling function, heating elements, shower, toilet, dishwasher, outdoor grill, oven, stove, microwave, coffee maker, kettle, cutlery, plates, glasses etc. Free wireless network and a led tv.
1 bedroom with two beds 90X200 cm.
1 bedroom with one bed 120X200 cm.
1 sofa bed (140X200 cm) in the living room.
A hall with space for shoes and outerwear, a living room with a small fireplace and an open floor plan to the kitchen with table and chairs. The water in the taps is drinkable and comes from a natural water source.
There is a storage room near the cabin to store fishing equipment, outerwear, etc. On the lawn by the jetty there is a barbecue area with benches. Above the cabin is a forest and around the cabin down to the jetty there is a lawn.
We have coverage for the Mobile Phone Network and a free wireless network.