All our boats are protected by insurance and a simple rental contract lays the foundation for a serious business and a security for all parties. The rental boat Terhi 6020 (4,62m x 1,87m) is a stable and good boat to fish from and has a lot of open space. It has a built-in livewell and is approved for 5 people. For our boats we have chosen to use modern reliable Suzuki 4-stroke engines.
In the middle of Sweden in the municipality of Nordanstig close a village called Bergsjö, lies two connected lakes, Kyrksjön and Storsjön. There we have our starting point. Our rental boats are normally at the marina in Kyrksjön but we also have the opportunity to move the boats to other lakes.
Rental boats Terhi Nordic 6020 with Suzuki 4S engine 5hp, 9.9hp, 20hp Anchors, ropes, first aid kit, life jackets, oars/paddles, rod and trolling holders is standard equipment in the boats.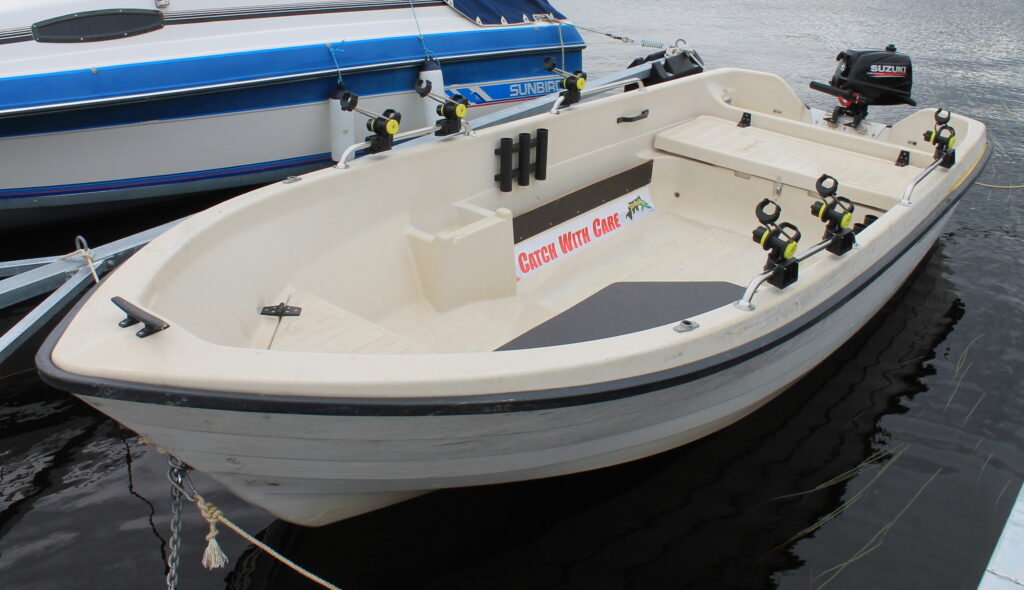 It is also possible to rent fishing equipment and other accessories such as portable sonar, electric motor, battery chargers, ice drills, rods for ice fishing, sledging and more.