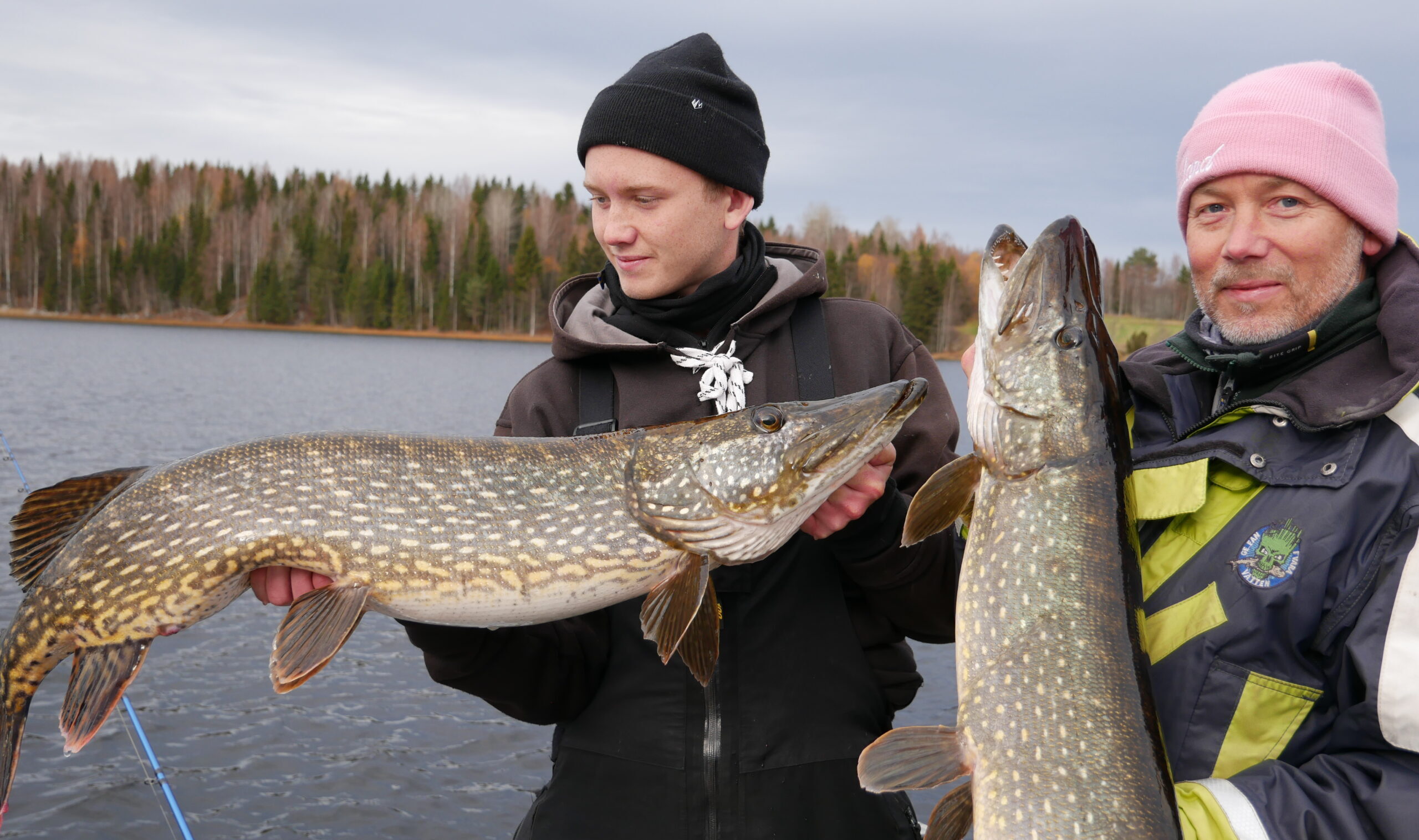 We, Björn & Simon (father and son) lives in the middle of Sweden in the municipality of Nordanstig and have a big interest of sportfishing. Together we have spent many hours on the water and has the education as sportfishing guides with the Inshore Yachtmaster Diploma certifies and experience from fishing camps in Sweden and Norway.
Close to a village called Bergsjö, lies two connected lakes, Kyrksjön and Storsjön. The lakes are very interesting and has very shifting depths and also many bays. We have a lot of knowledge on these water and will guide you in our own backyard. A couple of our rental boats are normally located in the marina in Kyrksjön and the others on trailers. Then we can quickly offer fishing in other waters in the immediate area.
Our main target in our lakes is pike, perch, zander and trout. In connection with our lakes there are also nice river systems for those who enjoy fly fishing for grayling and trout.
In our home water we have caught a number of pikes over 100+ cm and many perch over 45+ cm. The methods is normally spinning, trolling, float-trolling with bait fish, vertical fishing and ice-fishing.
In our waters we apply sustainable fishing. It is very important for us that everyone should have the opportunity to experience good sportfishing of natural fish, even for future generations.